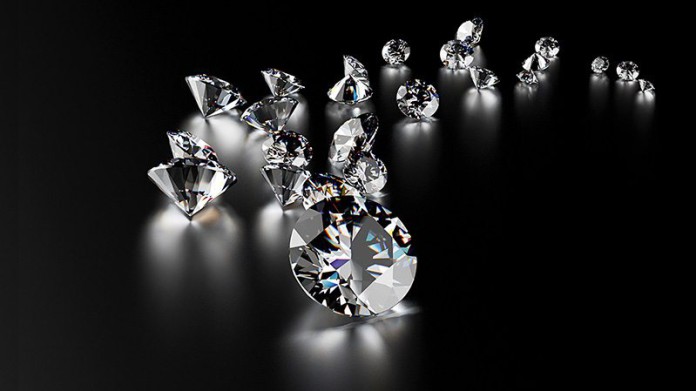 By David McKay –

December 10, 2019
THE slump in the world diamond market weighed on Anglo American which has cut diamond mining production by its 85% diamond subsidiary, De Beers, by a million carats in each of its 2020 and 2021 financial years. Production is set to rise from the 31 million carats dug up this year, according to Bloomberg News which cited an investor presentation on Tuesday. De Beers sales so far this year are down by more than $1.2bn from the same period in 2018. Anglo also lowered its production goals for coking coal over the next three years after selling a stake in one of its mines in Australia. The company said it's Minas Rio iron ore mine in Brazil will produce one million tons less than previously forecast.
The company, which says it mines to meet demand, has responded by offering more flexibility to its customers, allowing them to reject some purchases. Last month, De Beers cut prices across the board by about 5%, said the newswire. A lack of credit to the midstream of the diamond sector – cutters and polishers – has seen the appetite for new rough diamond purchases from the likes of De Beers decline. "It's not enough to recapitalize the industry," Martin Rapaport, founder of the world's largest diamond trading platform told the Financial Times recently. "They need to drop prices as much as 50% to return liquidity to the market. It's too little too late."
There is potentially better news in the works for De Beers, however. Retail demand for diamond jewellery, especially in the US, has been robust, whilst the French luxury group LVMH's $16.6bn acquisition of Tiffany was seen by analysts as a vote of confidence in long-term consumer demand for diamond jewellery. There's also the view that supply is drying up. Rio Tinto is gradually bringing the curtain down on its Argyle mine and new mining developments are thin on the ground. "Fundamentally diamonds are getting rarer," said Lucara CEO, Eira Thomas, in an interview with Miningmx in November.

Source : https://www.miningmx.com/
Disclaimer: This story has been published from a wire agency feed without modifications to the text. Only the headline has been changed.