January 3rd, 2020 – By Chris Burslem
SANTA, WHO SEEMED to have gone AWOL in recent years, turned up in a big way at the end of 2019, delivering happy surprises and loads of joy to jewelers. That was pretty much the conclusion of our final INSTORE mini survey, with nearly half of the responding store-owners rating the season as either "terrific" or "better than expected," while another third said it was in line with their mostly high expectations.
In 2018 by contrast, less than a third of jewelers were similarly positive at the end of the holiday season.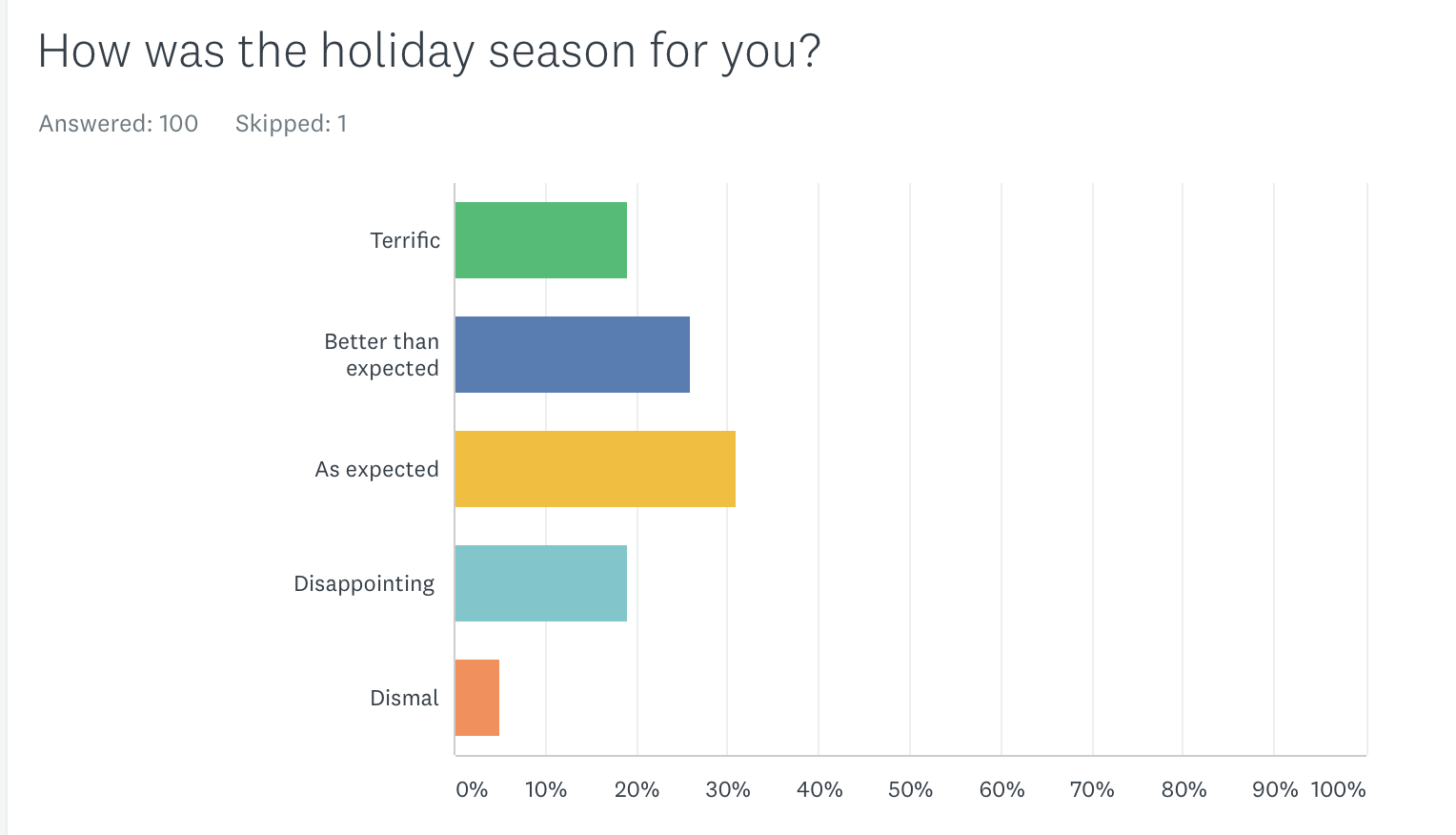 "Customers were excited about Christmas again," said Tim Sherrer of Lou's Jewelry in Mobile, AL. "We have not seen that in 10 years." The more than 100 respondents to the survey, taken just ahead of the New Year break, attributed their strong sales to a combination of the robust economy, and in particular the booming stock market, a rebound in farm prices, and the benign winter weather in much of the country.
"It's got to be the economy," said Eve J. Alfille, owner of the Eve J. Alfille Gallery and Studio in Evanston, IL. "My customers respond best to the stock market, and they seemed positively giddy this season." The late Thanksgiving and short selling season also seemed to help. "Loved the short season as my staff never seemed to get exhausted this year.
Was over almost as soon as it got started," said Steve Floyd of Floyd & Green in Aiken, SC While nearly one-third of the jewelers said the season fell short of their expectations, most had set the bar high, such as Cathy Graves of Ellis Jewelers in Frankfort, IN.
"Up 40 percent at mid-year, ended up 19 percent," she said. "Nothing to complain about but, really, I worked too hard for this — I had hopes."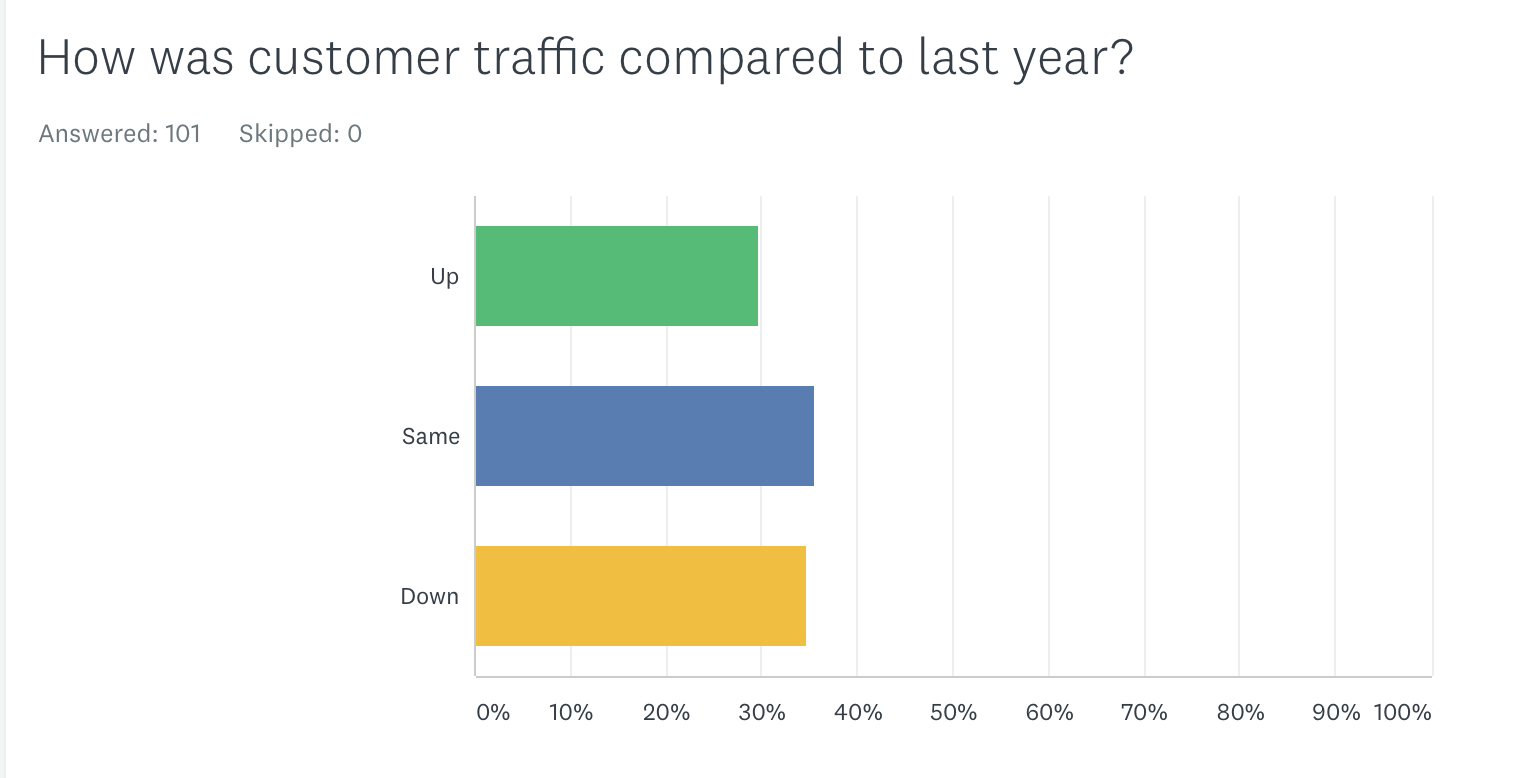 Store owners reported that foot traffic was down marginally this season compared with last year (see Chart 2), but that was more than offset by an improvement in average ticket price, with most jewelers seeing gains in their typical sale and more than half reporting an average ticket over $500 (see Chart 3)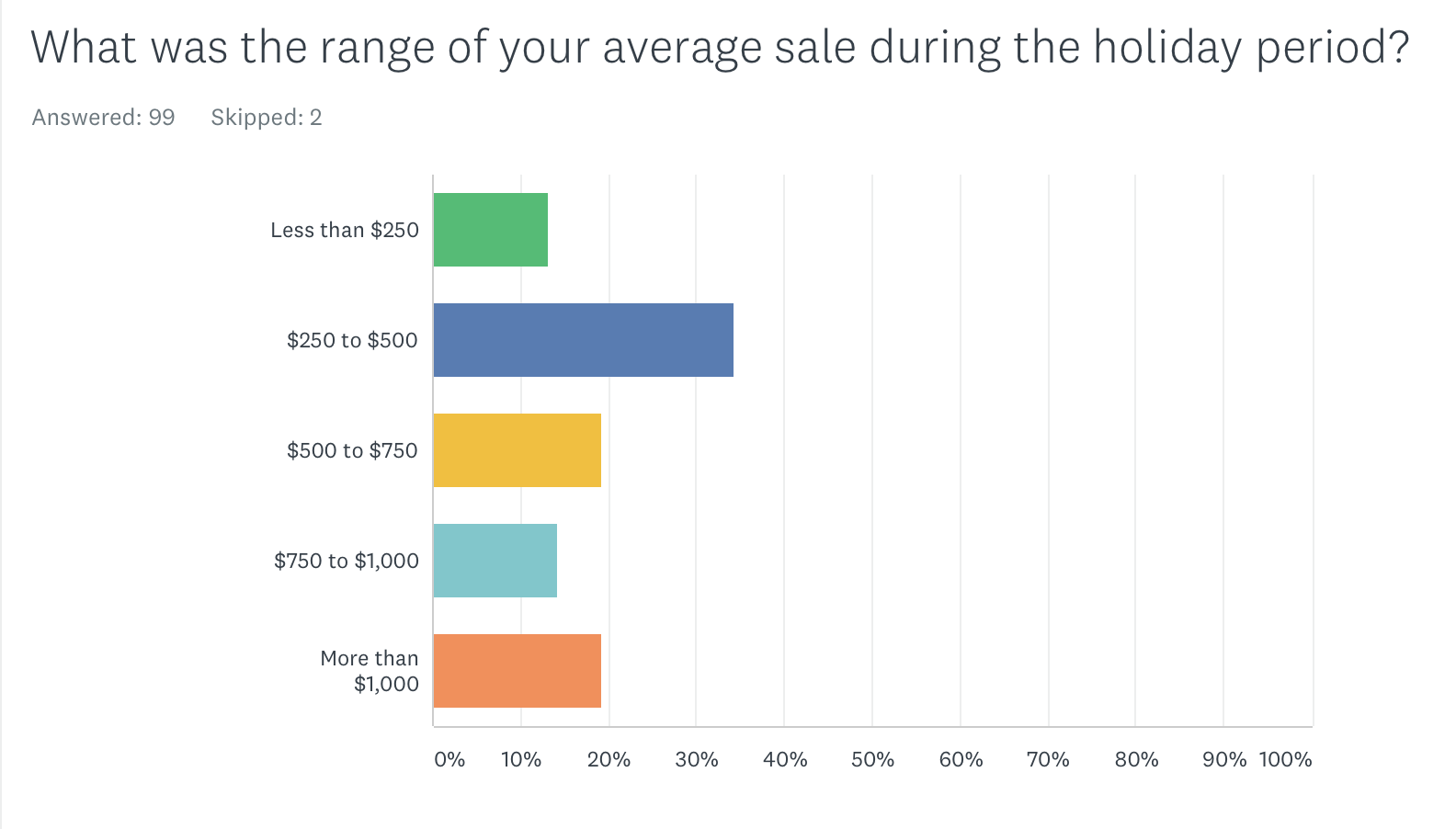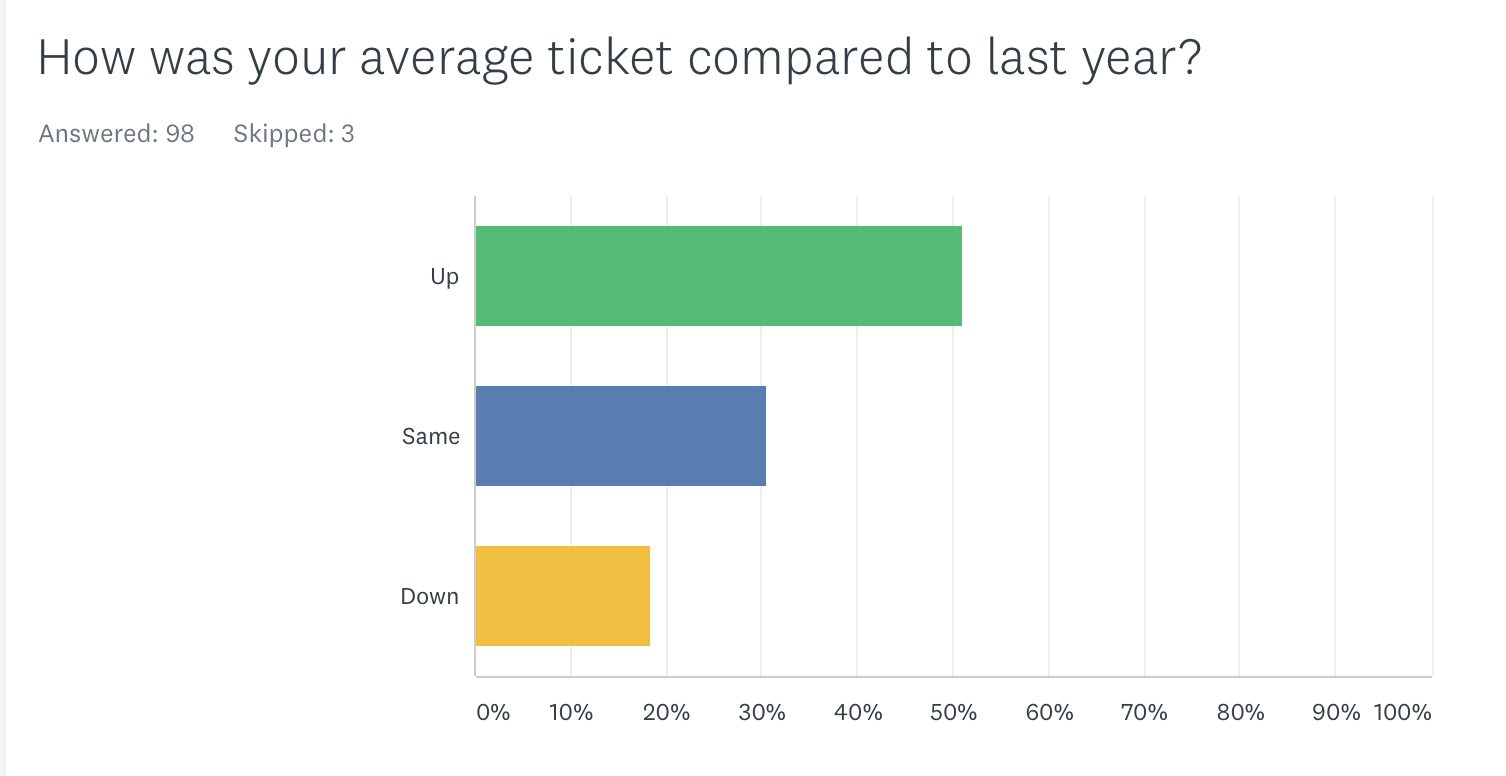 Diamond jewelry of all types featured prominently when we asked what had sold well, along with quite a bit of custom and other bench work. "This year it was remount, remount, remount. From the number of engagement diamonds being remounted as fashion rings I expect that the next influx of clients will be divorce lawyers," joked James Doggett, owner of Doggett Jewelry in Kingston, NH.
With a successful season under their belts, jewelers can now turn their attention to 2020 and to dealing with the ever-evolving nature of modern retail. The holiday season will continue to be important although it is unlikely to remain the make or break period that it has been in the past, said some jewelers. "The big gift is shifting to non-holiday special occasions," noted Dennis Miller of Miller's Fine Jewelry in O'Fallon, MO.
Advertisement Online sales are also gaining in importance and this is an area that jewelers are finally showing some mastery. Julie Terwilliger of Wexford Jewelers in Cadillac, MI, said her e-commerce website provided a nice added revenue stream during the holiday period, supported by an offer of free shipping. "Offering a few unique pieces that can only be found at our store helped drive clients directly to us," she said. "We also tried out a 'wow' card promotion of $50 off $250 for our VIP clients and had a great response." Great feelings for 2020

Ready for a New Year

"The jewelry business is changing faster and we had better be prepared to change also. Christmas used to be two month's take rolled into one. Now its just a good month.. for which we are, of course, very grateful."


It may be an anomaly

"Christmas is shrinking. There are still some big hitters buying but the spending amount is getting smaller. The big gift is shifting to non holiday special occasions."

"I anticipated more website shopping with instore pickup but instead we had more early special orders and late in-store shoppers. We are lucky to now have two bench jewelers to keep up with demand for sizing instore stock as well as designing new pieces and hand fabricating custom orders."

Slow to start, last three days were very busy. People were thrown off by Thanksgiving being so late.
Source: https://instoremag.com/
Disclaimer: This story has been published from a wire agency feed without modifications to the text. Only the headline has been changed.