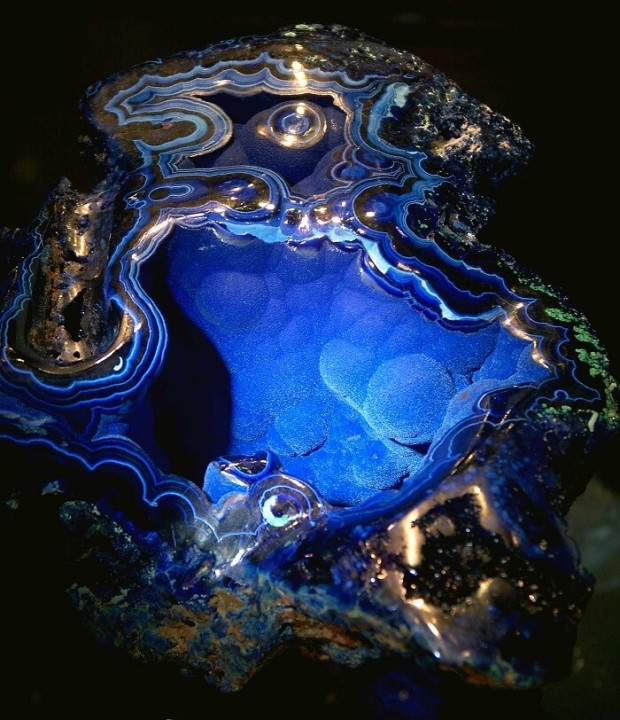 To ring in yet another era, the company announced tonight that the Pantone Color of the Year 2020 is Classic Blue —a familiar, calming shade of azure.
Classic Blue popped up in fields as diverse as the art market, the beauty industry, automotive manufacturing, tech, and even outer space.
1) Lapis Lazuli – is one of the most sought after stones in use since man's history began. Its deep, celestial blue remains the symbol of royalty and honor, gods and power, spirit and vision. It is a universal symbol of wisdom and truth.
2) Aquamarine – evokes the purity of crystalline waters and the exhilaration and relaxation of the sea. It is calming, soothing, and cleansing, and inspires truth, trust and letting go
3) Sapphire – The magnificent and holy Sapphire, in all its celestial hues, is a stone of wisdom and royalty, of prophecy and Divine favor. … To the ancient and medieval world, Sapphire of heavenly blue signifies the height of celestial hope and faith and was believed to bring protection, good fortune, and spiritual insight.
4) Apatite – is a dual-action stone, known for its positive use of personal power to achieve goals. It clears away confusion, apathy or negativity, then, stimulates the intellect to expand knowledge and truth, which may be used for personal growth or for the collective good.
5) Azurite – No crystal embodies the pure Blue Ray quite like Azurite. The rich vibrancy of its dark-blue energy resonates with the exact frequency of the Third-Eye Chakra and has been guiding souls to enlightenment since the earliest civilizations began.
Here are some stones to keep up with the trends for 2020. There are many more unique and beautiful blue stones to wear. Want to know more, send me a message.
If Your Favorite Color is Blue. … Being a personality color blue means you are generally fairly even-tempered unless your emotions take over – then you can become either moody and over-emotional, or cool and indifferent. You are sensitive to the needs of others and caring with your close circle of friends
What is your favorite memory with the color blue … something borrowed something blue…. come to mind! (Could be the ocean, a gemstone, your favorite blue top or shoes…. )