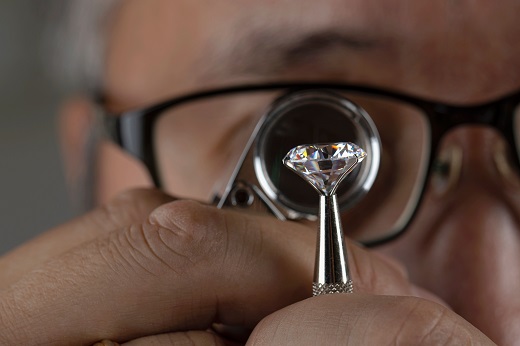 January 10th, 2020 – By Leah Meirovich


RAPAPORT… Belgium has introduced legislation requiring managers of diamond companies to prove their good conduct and knowledge of money-laundering laws.

The rules, passed in November by royal decree, are intended to control access to the sector and came after the Financial Action Task Force (FATF) called for improvements.

Firms wishing to trade diamonds or continue as an accredited diamond business must submit criminal records or proof of good conduct for the company and each senior officer, the Antwerp World Diamond Centre (AWDC) explained in a note to members last month. At least one director must present a certificate confirming attendance at a recognized anti-money laundering (AML) seminar. Companies must also declare their shareholder structure and the names of their ultimate owners.

New entrants to the sector must provide the documentation to the Federal Public Service Economy — the Belgian equivalent of an economy ministry — before being accepted, while existing traders have one year to submit their paperwork.

The legislation, effectively immediately, also requires new registrants to prove that their director has knowledge of and experience in the diamond industry, for example by demonstrating membership in a bourse or submitting a training certificate. Those without documentation can schedule an interview with an official to explain their experience and why they want to be a registered trader, the AWDC told Rapaport News Tuesday.

Belgian rules on access to the trade have always been in place, but this legislation makes them broader and stricter, noted Margaux Donckier, head of PR and communications for the AWDC. The FATF, an international evaluator of countries' actions against money laundering, concluded in 2015 that the Belgian diamond trade was not adequately implementing AML measures. While the FATF believed the industry had a strong legal framework, it felt there was not enough control on access to the sector, Donckier explained.

"This is mainly to eliminate people with bad intentions," she added. "The government can suspend a diamond trader if he does not comply, which means he can no longer trade diamonds. The aim is not to suspend diamond traders with good intentions, so [suspension] will only [occur] after a very detailed risk analysis."

The decree also defines the terminology to use when referring to natural and synthetic stones, based on the principles of the International Organization for Standardization.

The AWDC will address the requirements in upcoming AML seminars, it said.
Source: https://www.diamonds.net/
Disclaimer: This story has been published from a wire agency feed without modifications to the text. Only the headline has been changed.