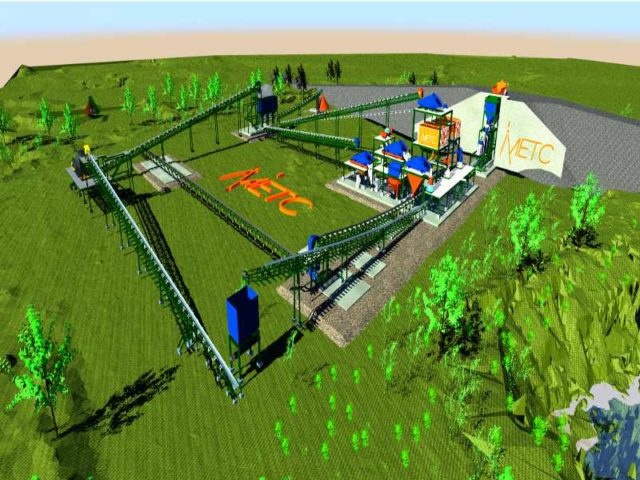 January 13th, 2020
Mid-tier engineering firm METC is injecting its time into establishing a solid footprint in West Africa. The region is rich in a variety of minerals including gold, uranium, iron ore, zinc and also diamonds.

On the back of in-depth experience in developing optimal processing plants in these minerals, the company has secured two projects including a new process plant for a mining company in Sierra Leone.

This article first appeared in Mining Review Africa Issue 11, 2019Read the full digimag here or subscribe to receive a print copy here

"Although relatively mature in most countries, West Africa still has many remaining high-grade metals and minerals resources. Our strategy is to focus more on this area and share our technical knowledge by developing the process plants for these mines," says Nick Tatalias, MD of METC.

The company was consequently appointed by Sierra Diamonds, the local subsidiary company of ASX-listed company Newfield Resources, to proceed with the execution of a Greenfields plant for diamonds.

METC is responsible for the engineering and design of the 100 tph diamond processing plant for the company's flagship Tongo diamond project. It is located in the eastern province of Sierra Leone, approximately 314 km from Freetown.

"This project required a technically strong team, with excellence in engineering execution capabilities in Africa. This requirement positioned METC as the ideal company to proceed with the execution due to our proven record to successfully deliver projects in the field of earthworks, civils, mechanical, electrical, structural, platework, instrumentation and piping disciplines which includes design, procurement, fabrication, installation, commissioning (all commissioning phases through hot commissioning support) and handover of complex projects in Africa," Tatalias outlines.

METC's history

Well known engineers in the mining sector John Edwards, Steve Cathey, Ross Manning together with Tatalias started METC (Metallurgical Engineering Technology and Construction) in 2017, based in Johannesburg, South Africa.

"We have worked together for several years and with the consolidation of the metallurgical engineering project houses we saw a market space and started a new highly responsive mid tear engineering company capable of delivering both stay in business projects and larger greenfield projects thus the birth of METC," Tatalias explains.

The company's value proposition is to deliver metal-to-market projects as quickly as possible.

"Fast delivery of a functional metallurgical plant is key to our clients' success. Our team have designed, built and operated more than 75 metallurgical plants across the African continent, so we are confident of meeting our commitments which ultimately deliver working plants that reliably produce revenue streams."

Tatalias says the METC team is responsive, fast moving, flexible and skilled in completing studies and detailed design for metallurgical plants, for both Brownfield and Greenfield projects; as well as detailed engineering for plant sections and process islands.

This dedicated team brings high level engineering and management experience in day-to-day project issues while still providing cost effective detailed engineering and project delivery.
Source: https://www.miningreview.com/
Disclaimer: This story has been published from a wire agency feed without modifications to the text. Only the headline has been changed.