Chanthaburi is perhaps best known for the gem trade that bursts from the Talad Ploy area of Si Chan Road, an area where dozens of shops along with gem vendors join an outdoor weekend market to offer all bling and sparkly things!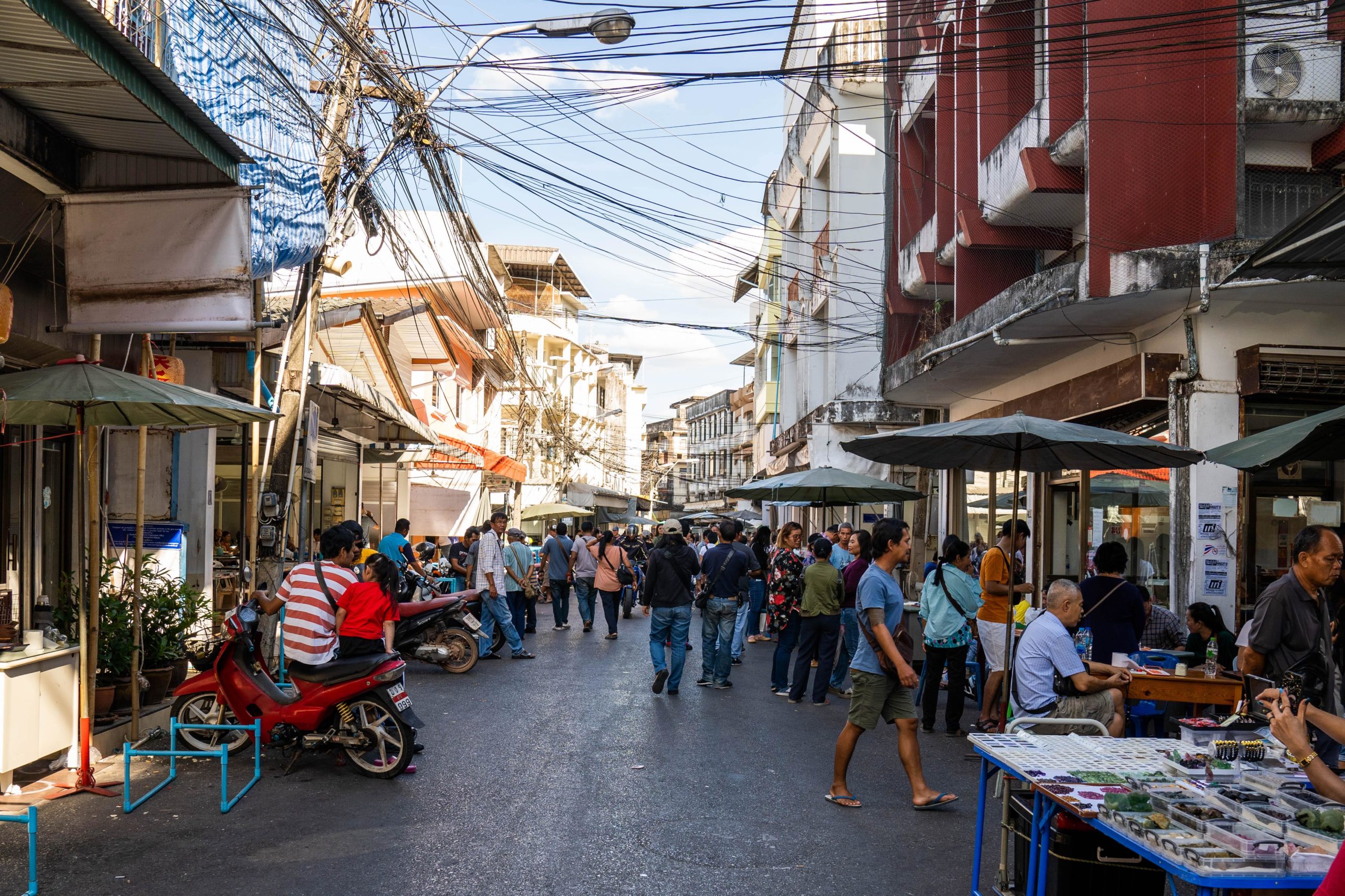 Chanthaburi is a town in the east of Thailand, on the banks of the Chanthaburi River. It is the capital of the Chanthaburi Province and the Mueang Chanthaburi District.
The local gem business began many centuries ago when rubies and sapphires, among other precious stones local to this area, were discovered in rural parts of Chanthaburi, Trat and western Cambodia. The industry has become ensconced and a community of experts keeps gems flowing through the town. These now include almost all kinds of stones mined around Asia and the world, from blue sapphire to emerald and diamonds. The gems trade continues to make Chanthaburi one of Thailand's wealthier provinces while drawing jewelers, cutters, and traders from Europe, China, Africa and beyond.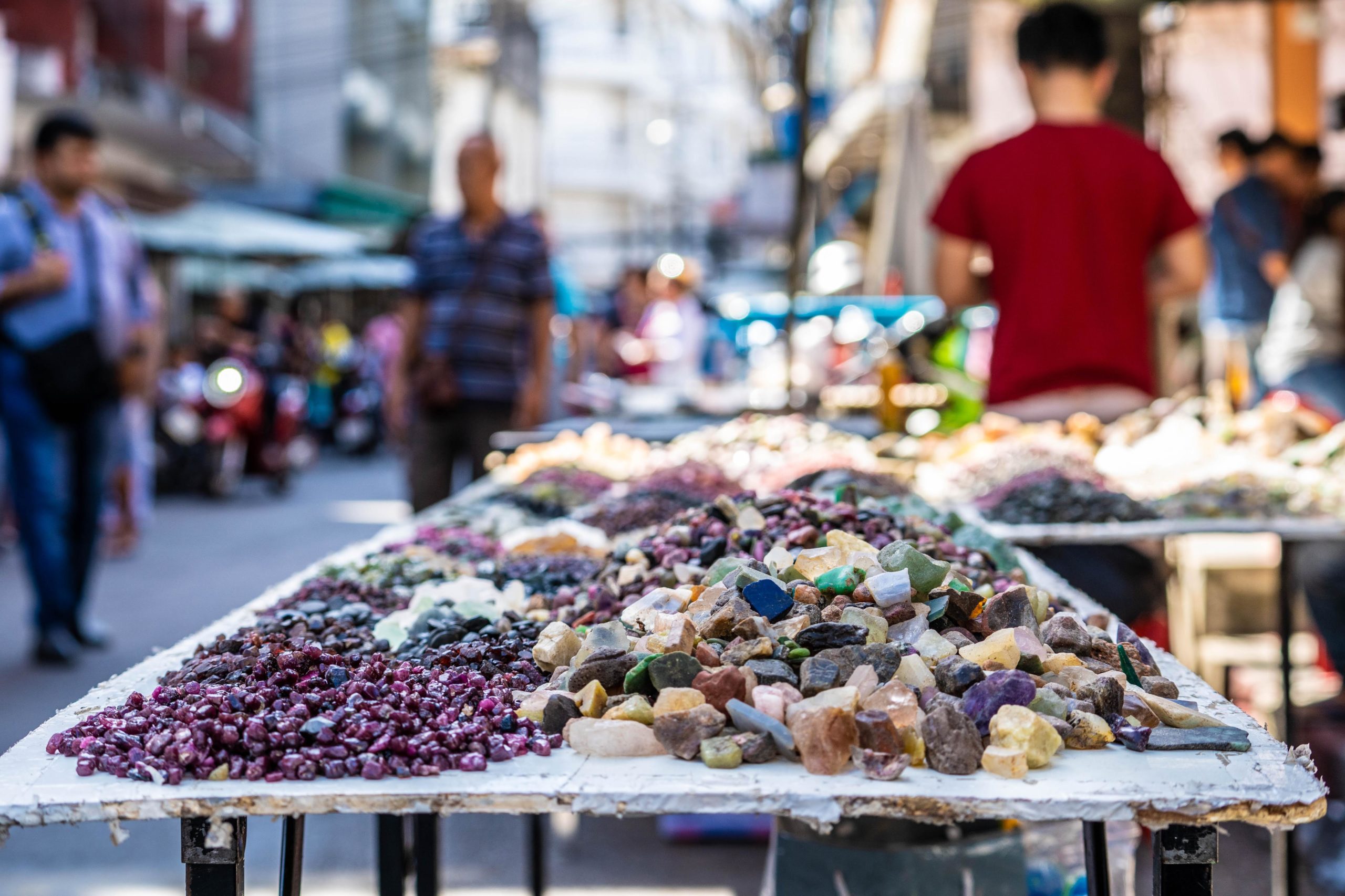 Unset stones are laid out on tables in a surprisingly casual manner, similar to how Thai food markets are arranged in the same fashion.
A bunch of long-standing gem shops line Si Chan Road and Trok Kachang towards the south end of town, which is not that far from the Chanthaburi Old Town. Some spots employ powerful magnifying loupes along with cutting and polishing equipment. Many others come to purchase the finished unset stones and craft them into fine pieces of jewelry and other jewelers for retail.
There is a plethora of gems choices, plenty of shops open on weekdays, but those seeking the full Chanthaburi gem experience should check out the street market that overtakes Trok Kachang on Fridays, Saturdays, and Sundays from morning to late afternoon. The gem trading vendors are all lined up on the streets ready for business showcasing their goods for sales captivating the gems buyers with the sparkly gems.
If you're not schooled gemology, or in distinguishing your emeralds from pretty pieces of green glass, you might want to stick to browsing. Enjoy the photo gallery!